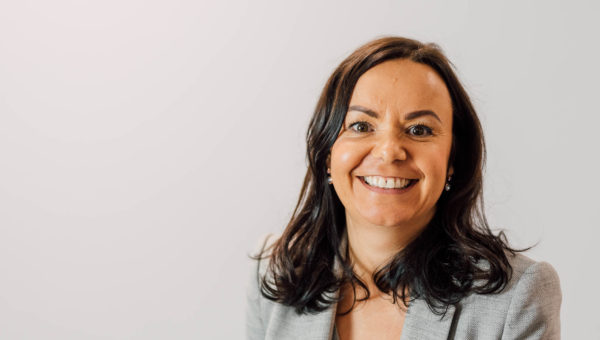 Welcome to the latest edition of 'Active Ingredients' when each quarter we invite a member of our team to tell us a little about themselves; what brought them to Active, what their role involves and a few fascinating facts about them! This time it's the turn of Chartered Financial Planner, Liza Pontone.
What brought you to Active?
I previously worked with all 3 directors – Paul Gibson, Karl Pemberton, and Karl Nendick at Yorkshire Bank, all of whom I held in high professional regard.  When the Bank removed its adviser team in 2013, the directors approached me to join the team.
Active was already an established firm with a clear vision to become one of the leading chartered firms in the North East and I really wanted to be part of the journey – to positively change how financial services were delivered.
By 2018 after 2 years of committed study and with the support of Active I achieved 'Chartered' status and and become a 'Fellow' of the Personal Finance Society (PFS).
What do you do at Active on a day-to-day basis?
As a chartered financial planner I cover all areas of financial advice, specialising in retirement and investment planning. I help to create financial strategies for clients to meet their desired long-term goals and objectives.
My usual day would begin with a review of the stock markets, taking note of any economic trends and changes.  In addition to client meetings and reviews I am usually researching and analysing existing and new investment strategies along with cash flow planning to assess income sustainability for my clients.
My favourite part of the job has got to be meeting clients.  Strong client relationships are based on trust, support, open communication, and clear dialogue.
Are you doing any training/further development?
Whilst I am chartered, it is a requirement for advisers to maintain their knowledge and changes in regulation via CPD (controlled professional development).   I put time aside each month to meet this requirement, whether it be face to face training, online webinars or reading articles to ensure I am fully informed of all regulation changes and my knowledge is the absolute best it can be for my clients.
What skills have you brought from your previous job?
Before my role as a financial adviser, I worked for Yorkshire Bank (now Virgin Money) who really delivered on outstanding customer service; this was key to high customer account retention. Their strong work ethic and values continue to reflect in my work today, which provide the required foundation to build trust with my clients and maintain excellent long-standing relationships.
Why do you love working at Active?
Active is a fantastic place to work, not only do we have great leadership and management structure, but we all share the same work ethic.  We really are one big family who support one another. Having a large team of experienced advisers with a comprehensive and diverse range of knowledge enables a collaborative approach to solving key advice needs.
What do you like doing outside of work?
My other job is being a mother to 3 boys who are slowly becoming independent – I can definitely see a light at the end of the tunnel!
I love cooking and trying new recipes. Sitting down for our evening meal together has always been an important part of the day to me, meaning I can catch up with my sons at the dinner table.  There is nothing I enjoy more, especially when they all clear their plates!
I am also a bit of a fitness fanatic and will usually run 5k every morning; it clears my head and starts the day off with a positive mindset!
Tell us some final fascinating facts about yourself
I am half Italian and can make a mean authentic lasagne and Neapolitan meatballs.
Sometimes I can be seen at Darlington Table Tennis Club coaching and mentoring beginners.
#TheClearAdvantage
We are always looking for amazing people to join our team – visit the Active website or follow us on Twitter, Facebook & LinkedIn for updates