We are 100% committed to always acting in our clients' best interests.
It's a good question with a simple answer. At Active, we understand that financial planning can seem like a complicated area.
We also know this makes it even more important for you to have real confidence and total trust in the team you choose for financial advice and management. That is why we work harder and smarter to provide a more tailored and relevant service, all delivered with professionalism and integrity you know you can count on.
Chartered Financial Planner Status
Our highly-coveted chartered status means we work to standards matched by only a tiny proportion of financial planning firms.
Chartered firms must meet serious obligations.  To retain our title we must ensure the advice, service and ongoing support we provide you are of the highest quality.
Our advice must be based solely on your researched needs, and provided by someone competent to discuss products and services that meet your requirements.
We ensure our technical and professional knowledge and competence through professional qualifications
We keep our knowledge and skills up to date through continuing professional development
Our team must be members of the Personal Finance Society (the financial planning arm of the Chartered Insurance Institute) and must comply with its Code of Ethics, which is enforced through disciplinary sanctions
Our Chartered title means a lot to us.  It was not easily achieved and it takes continuous investment to maintain.  That means staying ahead of the curve on products, markets, legislation and legal requirements.  It also means we always act in our clients' best interests, meeting and often exceeding the strict Code of Ethics our Chartered status relies on.
Many of our team are also qualified to Chartered Fellowship status, the very highest level of qualification awarded in our industry.
Pensions Transfer Gold Standard
The Gold Standard is a voluntary code of professional standards based on principles of good practice in safeguarded and defined benefit pension transfer advice. It aims to raise consumer confidence in the industry and is designed to encourage firms to be open and transparent when supporting customers who are transferring their pensions.
In Teesside, only around 15 firms have adopted the Gold Standard (as of January 2020)
The key principles behind the Gold Standard include helping clients to understand when advice is appropriate, ensuring the client understands and accepts all charges and helping clients to understand the cost of transferring benefits.
Director Paul Gibson said: "At Active, we constantly strive to improve how we deliver our service, whether this is through our gold level Investors in People, the commitment we make to training and developing our staff, including a number of our team now having chartered status, or adopting the Gold Standard principles for pension transfer advice"
"As a firm, Active has advised on almost £28m of pension funds in the last 12 months alone, and it's essential that our clients feel confident in our advice. The code that the Personal Finance Society (PFS) has set out is purely voluntary, however, we believe that it is important to show our customers that we have chosen to meet the highest standards possible and that we are an ethical and trustworthy firm. We won't rest on our laurels now that we've adopted the Gold Standard. We will continue to develop our excellent technical skills to meet and exceed our customers' expectations."
*Click here to watch the video with Paul Gibson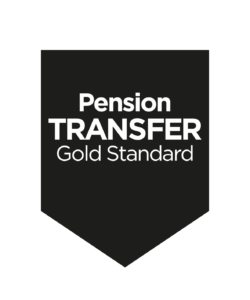 Investors in People Gold
Team Active is delighted to have retained the Investors in People (IIP) gold status accreditation for another year.
IIP, which has set the standard within business since 1991, awards the internationally recognised accreditation to businesses that excel in leadership, employee support, and people management. Workplaces are assessed using a robust framework that challenges the company's ability to outperform in any industry.
Active was originally awarded 'IIP gold' back in 2014 on our first application, and after a lot of hard work, the award came again in 2017. A full assessment planned for April this year unfortunately had to be postponed due to Covid-19 restrictions.
"Because of the pandemic a full review on site this year was out of the question, so myself and the directors each held telephone and Zoom interviews with IIP to update them on our team and how we are still maintaining the framework expected by the IIP Gold accreditation" says Rachel McCulloch, Active's Executive Support Manager who led the assessment process (in 2014 & 2017) "after which we were delighted to be advised that Active continues to retain accreditation against the 'We invest in people' framework"
As part of its feedback from the last full assessment (in 2017), IIP praised Active's open culture, stating that it 'is likely to have influenced levels of trust within the organisation' and highlighted that the business has a strong focus on building employees' skills and capabilities. It identified that the investment in people development directly correlated with the firm's credibility in the industry and in turn enhanced client confidence.
"Maintaining gold status reflects a lot of hard work & commitment from members of the Active team to uphold our reputation as a firm that values its people and delivers an exceptional level of service to clients. To still be able to deliver this during such challenging times speaks volumes about the Team we have here at Active." says MD Karl Pemberton
Active awards
In 2018 Active won 'North East Employer of the Year' at the Federation of Small Businesses (FSB) Awards
In 2019 the firm was named as one of the 'Best Financial Advisers to Work For' at the national Professional Adviser Awards