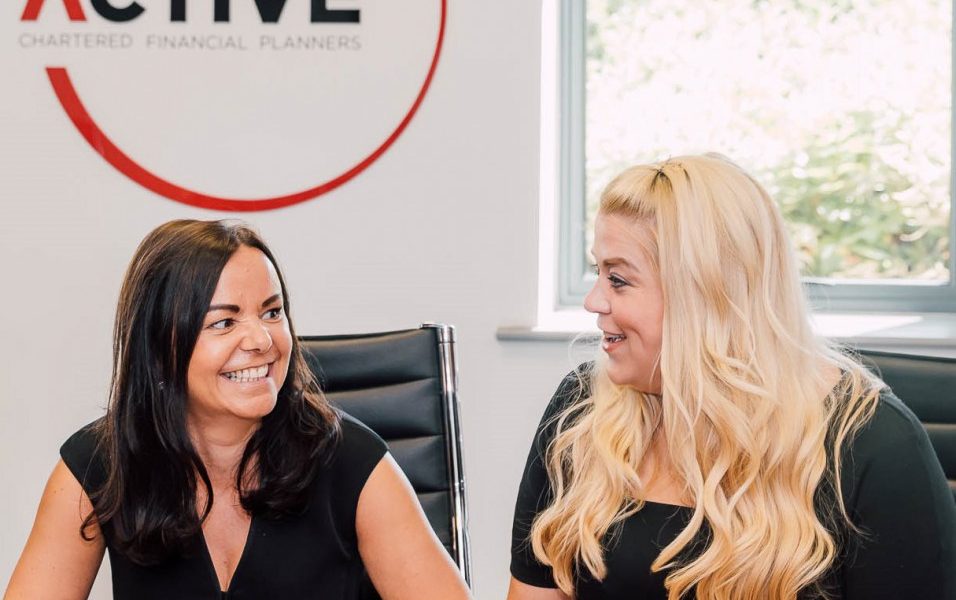 Active Chartered Financial Planners are celebrating the success of two team members who have reached the finals of a prestigious industry awards ceremony.
Liza Pontone and Emma Cherrington (nee Richardson) have both been shortlisted for the title of Financial Adviser of the Year (North of England) in the 2018 Women in Finance Advice Awards.
Liza, who recently achieved the highly-coveted Chartered Fellowship status, said: "I am so pleased we have both made it through to the final ten in this particular category.
"It's really gratifying to see our hard work recognised and we are both proud to represent the many talented women working throughout the financial services sector."
Emma, who is also studying towards Chartered status, added: "It's a real honour to have been shortlisted and it certainly reflects well on Active Chartered Financial Planners and its policy of encouraging and supporting the development of the team here."
The national awards celebrate the achievements of women in the traditionally male-dominated financial advice sector and aims to help it address the heavy gender imbalance.
Emma added: "I fully support anything which highlights the opportunities available for women within the industry and showcases their talent and abilities."
The winners will be revealed at a special ceremony at London's Marriott Grosvenor Square on October 10th.
Comments on the nominations included: "Liza has worked extremely hard over the past two years to gain Chartered Fellowship status, passing no fewer than 7 exams in the last year. Liza's an excellent brand ambassador and fierce advocate for female Independent Financial Advisers."
"In the last four years Emma has received lots of national recognition for her work, featuring in The Sunday Times 'UK's Top 250 Mortgage Advisors' (2016), The Sunday Telegraph's 'Top Rated Professionals' (2015), The Mail on Sunday's Personal Finance Special Issue, 'The Financial Professionals (2015), and was also named as a 'Top Rated Advisor in the UK 2015' in The Times."
Karl Pemberton, Managing Director of the Teesside-based company, said: "We are immensely proud to have both Liza and Emma in the finals of such a prestigious awards ceremony and it's great to know that Active Chartered Financial Planners is playing its part in promoting the role of women within the financial advice sector."
Visit the Active Chartered Financial Planners website
Connect with us on Twitter, Facebook & LinkedIn
Find out more about Liza Pontone