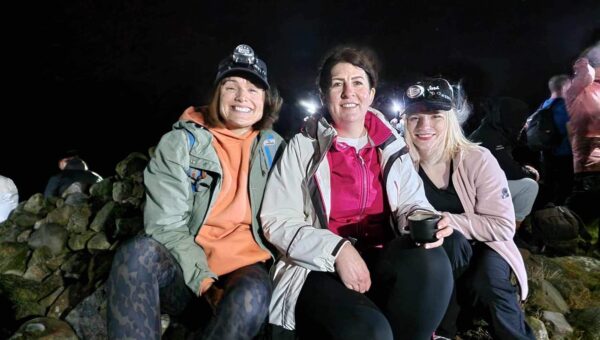 Would you stay up all night and walk 12 miles to raise money for mental health charities?
Our Ruth Conner, Laura Richmond and Louise Woods, along with some other amazing ramblers did, last Friday night (14th July).
"Staying awake until 11pm is usually a challenge for me – so meeting at 11pm at Cod Beck to then walk 12 miles was a little strange!" said Ruth Conner.
The beautiful moonlight trek was organised by The Teesside Charity, (of whom we are patrons) in conjunction with The Headlight Project along with the fantastic route planners, Phil and the team from Overlimits (formerly Kuta Outdoors).
The 'walk in to the light' was inspired by The Teesside Charity Trustees Bill Scott of Wilton Engineering and Alisdair Beveridge of the Build Directory back in 2021 and is not in it's third year.
Beginning at the beautiful Cod Beck reservoir in Osmotherly, this was not an easy stroll. The walkers battled ferns upwards of 5 feet high, deep and very smelly bogs and bouncy forest floors, with the 'steps of doom' thrown in for good measure.
"It was very tough in parts" said Ruth "but remembering why we were doing it – to support local mental health charities like the Headlight Project really kept us going"
"I could not be prouder of the ladies" said MD Karl Pemberton "to stay up all night and walk 12 miles for charity is an excellent achievement!"
The 'Walk in to the Light' has so far raised £14k, with £700 contributed by the Active team, thanks to a charity raffle.
Visit the Active website or follow us on Twitter, Facebook & LinkedIn for regular updates