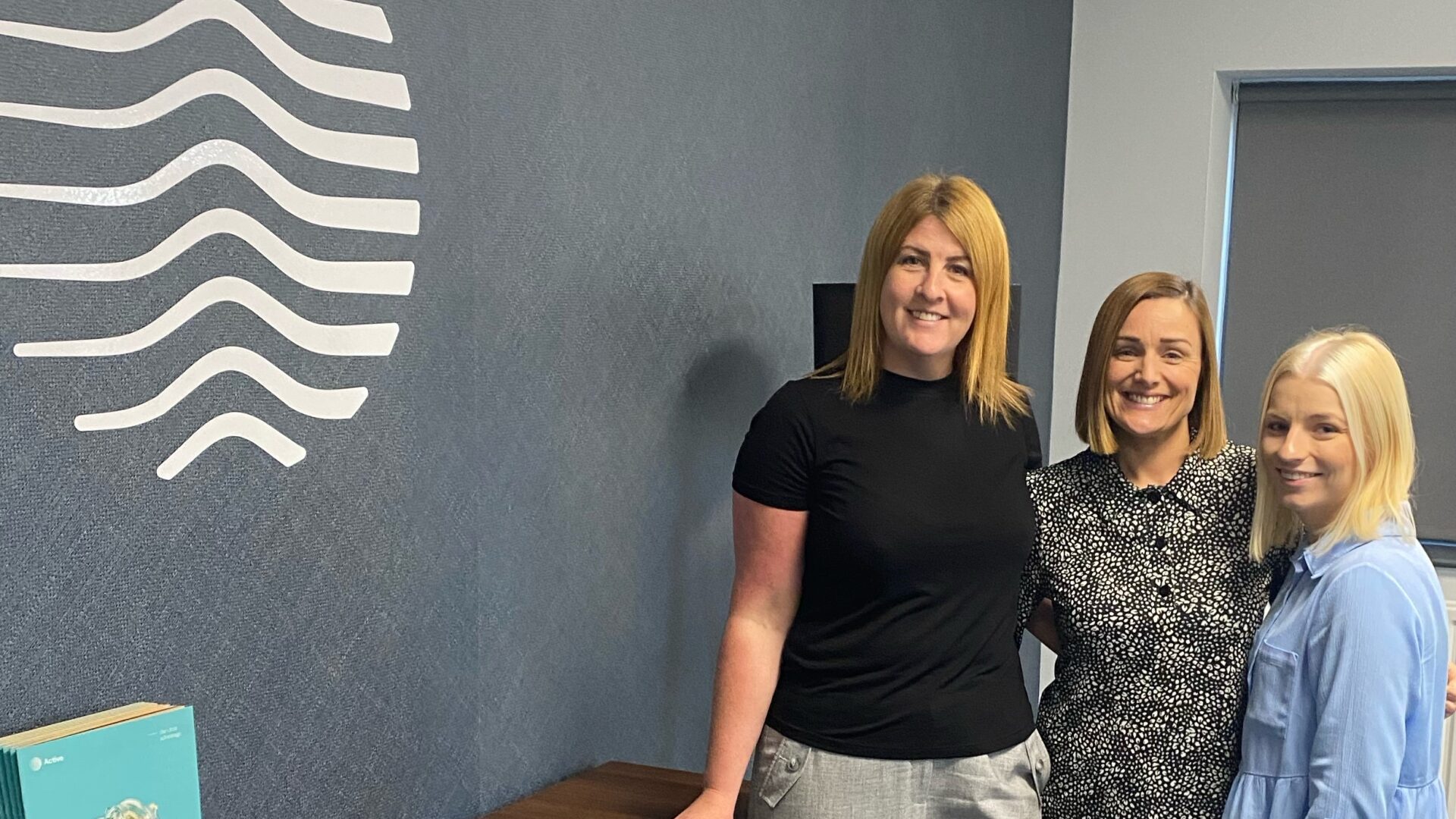 As the name suggests, at Active we are big fans of fitness – from cycling the length of Britain to scaling Scafell Pike, the team are always up for a challenge, especially if it involves raising money for The Teesside Charity and other local worthy causes.
At midnight on Saturday 16th July, Communications Manager Ruth Conner (centre) along with Client Support Officers Laura Richmond (right) and Louise Woods (who takes on this challenge for the second time) will begin a 10-mile moonlight walk following the Pennine Way, taking in a beautiful waterfall trail through Middleton-in-Teesdale past the stunning High Force and Low Force waterfalls.
The aptly named 'Walk in to the Light', led by expert guides from KUTA Outdoors will end as the sun comes up.
The unique moonlit waterfall walk was inspired by Teesside Charity trustees, Bill Scott of Wilton Engineering & Alisdair Beveridge of the Build Directory. This year all funds raised from the walk will go directly to Teesside-based mental health charities.
"Knowing that anything we raise will go directly to Teesside-based mental health charities gives us that extra motivation" says Ruth
"mental health issues can affect any of us and the number of people experiencing  problems with their mental health is unfortunately rising"
"I am very proud of Laura, Ruth and Lou for doing this – it won't be easy and they'll be very tired the next day!" comments MD, Karl Pemberton
"as a firm we have raised a huge amount for charity over the years – giving back is something that we feel very passionate about"
The ladies are aiming to raise £500 – click here to sponsor them (thank you!)