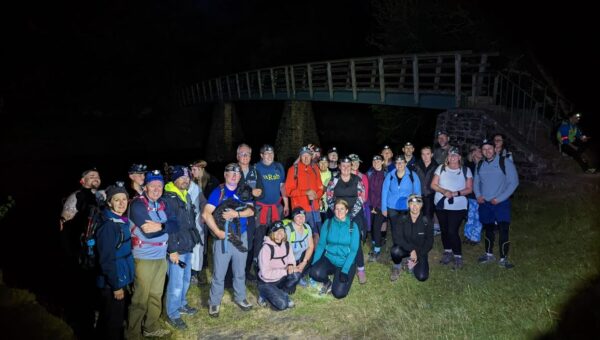 They did it! The Active ladies walked 'in to the light' for The Teesside Charity and raised £1050 in the process!
Beginning the long walk just after midnight on Sunday 17th July, along with another 30 hikers, the ladies walked across fields, tiptoed through farmyards and (aided with head torches) they took in the very beautiful High Force waterfall.
A field full of sleepy, but slightly inquisitive cattle didn't put them off, and with the help of the amazing Phil and his team from KUTA Outdoors, the happy walkers watched the sun come up and ended their dreamy hike at 6am.
A huge thank you to everyone that donated – in total the event raised over £5000 for The Teesside Charity, who will donate 100% of the money raised to local mental health charities.
And for the Active ladies? On to the next challenge….
We are always looking for amazing people to join our team – visit the Active website or follow us on Twitter, Facebook & LinkedIn for updates