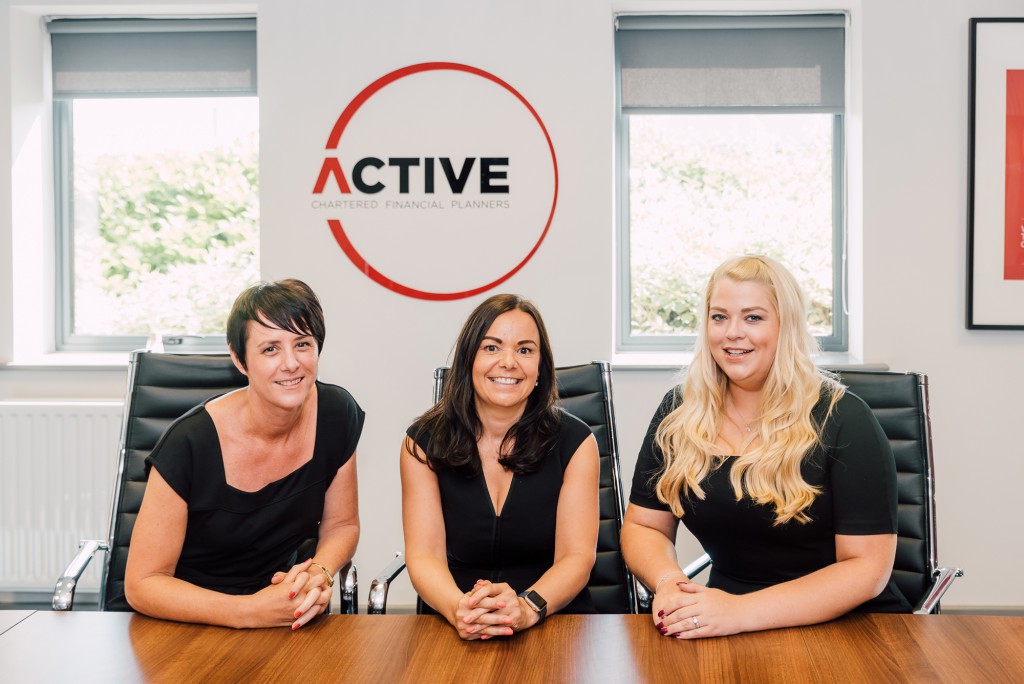 More celebrations here at Active House after three members of the team were nominated for prestigious industry awards.
Chartered Financial Planner Liza Pontone and Independent Financial Adviser Emma Cherrington (nee Richardson) have been nominated for Financial Adviser of the Year and Role Model of the Year, and Operations Manager Rachel McCulloch has been nominated for Role Model of the Year and Team Leader of the Year in the 2018 Women in Financial Advice Awards.
The annual awards are designed to celebrate the achievements of women working throughout the financial sector, as well as the wider business community.
Comments on the nominations included:
"As well as being a single parent to 3 boys and working full time, Liza has worked extremely hard over the past 2 years to gain Chartered Fellowship status, passing no less than 7 exams in the last year. Liza's an excellent brand ambassador and fierce advocate for female IFAs."
"Rachel is also the first port of call for many of the Active team, who greatly value her care and support. She was instrumental in achieving Investors in People Gold Status last year and is also currently studying for the Diploma in Leadership & Management. Simply put, we could not operate without her!"
"In the last 4 years Emma has received lots of national recognition for her work, featuring in The Sunday Times 'UK's Top 250 Mortgage Advisers' (2016), The Sunday Telegraph's 'Top Rated Professionals' (2015), The Mail on Sunday's Personal Finance Special Issue, 'The Financial Professionals' (2015), and was also named as a 'Top Rated Adviser in the UK 2014' in The Times."
In addition to this, Emma Cherrington was shortlisted for Wealth or Asset Management Rising Star of the Year at the Women in Finance Awards 2018. The Women in Finance Awards are returning for the second year, and celebrate the women and companies that champion diversity in the financial sector.
Emma Cherrington said: "It is an honour to have been nominated and shortlisted in two such prestigious award ceremonies. The finance industry is notoriously male-heavy, particularly the higher up you go".
Liza Pontone said: "I am delighted to be categorised as a role model alongside Rachel and Emma. We all hope that more young women who are aspiring to a career in finance will see us and think that they can do it too."
Karl Pemberton, Managing Director said: "We are incredibly proud of all of the team here. Every person does their best, and we support them in their development to go as far as they possibly can.
"Rachel's work on the Investors in People assessment was key to us achieving Gold status for the second time last year, and she is the glue that's holds the office together. Much of her work goes un-noticed, but she is truly irreplaceable. Liza has recently achieved Chartered Fellowship status and Emma is studying towards this too, this is all in addition to their day-to-day jobs and family commitments. They are truly inspirational and fully deserve these nominations."
The  2018 Women in Financial Advice Awards will be announced on 10 October.
Find out more about Active Chartered Financial Planners