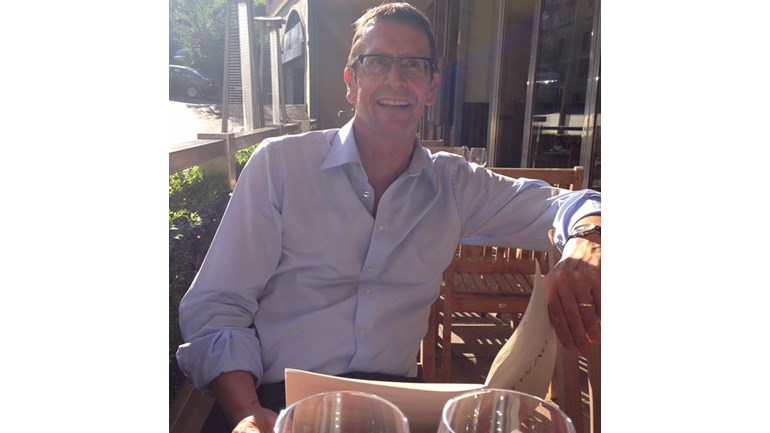 Karl Pemberton, Managing Director of Active Chartered Financial Planners, has 'braved the shave' to raise money for cancer charity Bright Red in memory of his friend Michael Airey.
Karl has taken to social media to challenge other business leaders in the region to do the same to raise further funds for the charity that supported the Darlington branch manager of Handelsbanken, who lost his battle to blood cancer in July.
Michael's family launched a Just Giving page in his memory to raise money for Bright Red, a Newcastle-based blood cancer charity, which works to improve the lives of patients in the North East living with the condition.
The page originally aimed to raise £5,000, however thanks to donations such as Karl's, the page has raised more than £10,000 to date.
Karl Pemberton said: "I wanted to raise money in Michael's memory, because he was a well-respected and well-liked member of the Tees Valley business community. I will remember him very fondly, and the incredible amount of money raised by his family on the Just Giving page is a wonderful tribute to his life.
"I'm now challenging any of my fellow professionals to do similar, to raise money to help fight this horrible disease. If we can give our time, our money, or in my case, our hair to help those who are suffering, we should step up and do it."
A spokesperson from Bright Red said: "Bright Red aims to make the North East the safest place in the UK, if not the world, to be treated for blood cancer. We cannot continue to do the vital research and treatment we have carried out since 1998 without the support of fundraising and grants.
"We would like to say a huge thank you to everyone who has supported the Just Giving page in Michael Airey's memory, as they have made a significant contribution to Bright Red's work in the future."
To donate to the Just Giving page, click here