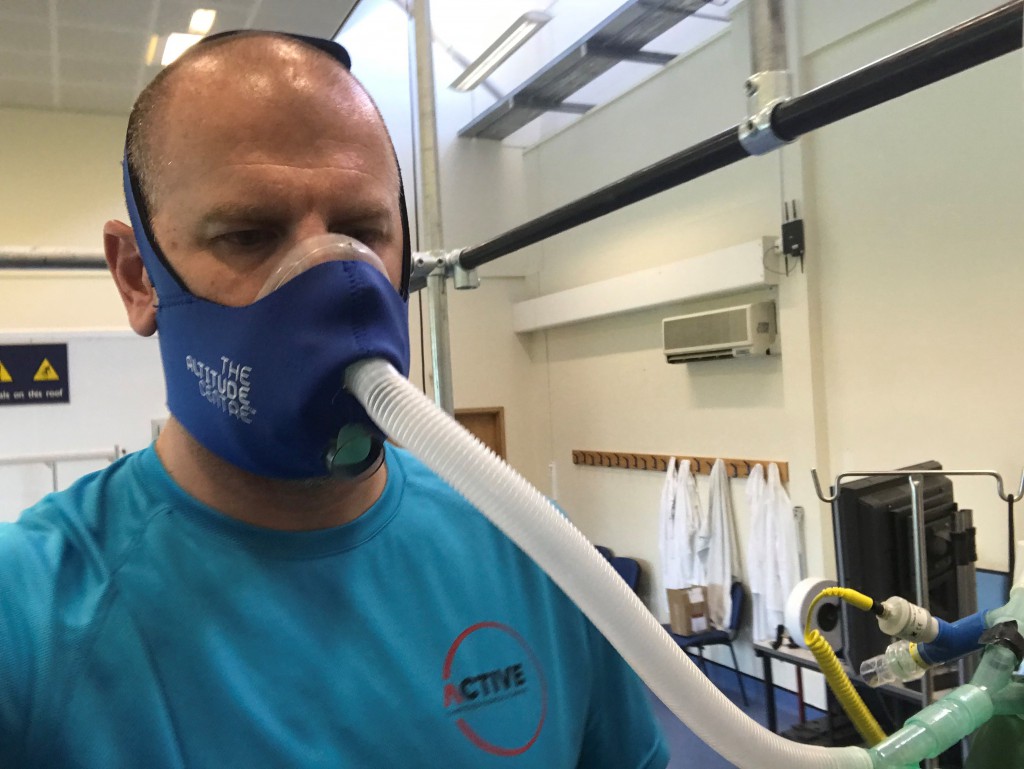 In just 4 weeks' time (15th August),  Karl Pemberton (Active Chartered Financial Planners) MD is aiming to reconquer Mount Kilimanjaro in Tanzania – despite vowing never to return!
Having suffered severe altitude sickness on a previous fundraising trek, Karl was inspired to tackle the 19,341ft African peak once again with just nine weeks' notice.
He signed up after being invited by client and good friend (of Karl's) Jen Lonergan, wife of Leeds United goalkeeper Andrew Lonergan, who was climbing Kilimanjaro this August as part of an eight strong team of friends.
The team are taking on the challenge in aid of mental health charity MIND and The GEM Appeal – in memory of Jen's brother who sadly took his own life in 2013.
Karl comments "Having previously climbed the dormant volcano in 2011, raising over £10,000 for Daisy Chain and Cancer Research, I clearly recall being severely affected by altitude sickness and hated the experience so much I vowed never to return"
"However, Jen has really inspired me to join her to raise money for mental health charity MIND in memory of her brother. I feel now is the time to revisit and join such a great group of close friends to achieve something that we will all remember forever"
As you will know, the team at Active has a very strong social conscience, and regularly raise money for charities.
Karl continues "The last twelve months have been extremely difficult for me as many of you will be aware. From May 22nd 2017 when one of my closest friends and his daughter were severely injured in the Manchester Arena bombing, to another losing his three-year-old in a swimming pool accident just a few months ago in April. As a proud father of three myself, I am not ashamed to admit that it had a profound effect on me mentally"
"I struggled with my feelings but after speaking up I found things much easier to deal with. I'm determined to banish this damaging 'Man Up' culture which puts pressure on many to suffer in silence, and made me determined to help raise money for such a worthy and vital mental health charity".
The other charity to benefit is the GEM Appeal, which raises money for research into rare genetic disorders. This is also a cause close to the Lonergans' hearts as their daughter,  Millie was born in 2006 with a rare metabolic condition.
The team also boasts another Teessider, Laura Wheater – wife of former Middlesbrough star David Wheater, and Jade Sharp, wife of Sheffield United player Billy Sharp.
The team aim to raise up to £250,000 having received the backing of the Football League.
"I would love to have your support for the trip" says Karl "whether that be in messages of support, donation of kit/supplies, or by way of a kind donation no matter how small.  Your money will genuinely be used by both charities to help save lives. It cannot be put more simply".
To find out more about the trip, visit https://www.250kilimanjaro.co.uk/
To donate please click here (thank you!)
NOTE: The team are using GoFundMe so that monies can be split between the two charities, whereby other platforms were unable to facilitate.