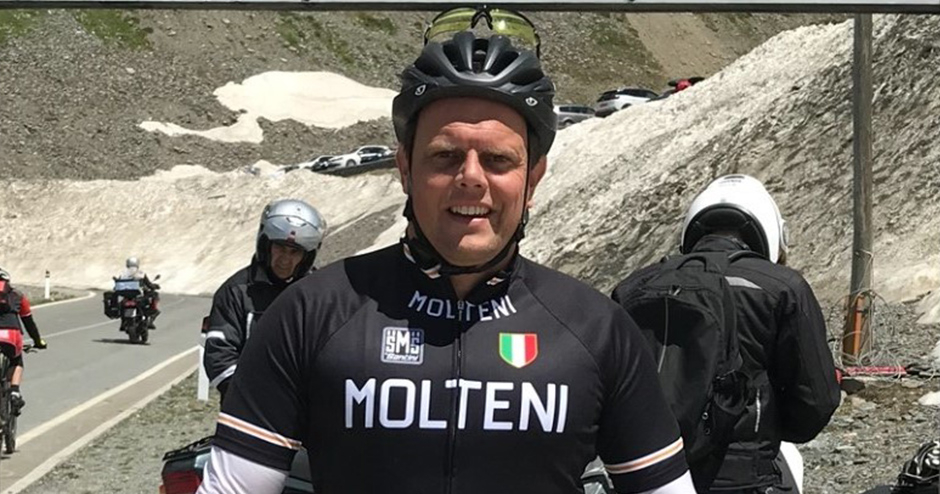 Director and Chartered Financial Planner, Paul Gibson is getting on his bike for The Middlesbrough & Teesside Philanthropic Foundation (MTPF) but he needs your support to help him raise money for struggling Teesside families.
Paul, a passionate cyclist has successfully secured a space in the gruelling Deloitte Ride Across Britain cycle event, which takes place September 4th-12th.
"The Ride covers 980 miles from Landsend to John O'Groats and includes 1,000 cyclists from all over the world riding 100-plus miles a day over nine days, camping out on racecourses or sleeping in student halls and raising millions for charity," explains Paul.
"Spaces are assigned via a ballot system and it was a personal challenge to enter and a surprise when I won a place. It's not for the faint-hearted. It's a challenge which has risks and is run with military precision."
Paul began cycling in 2015 and since then he has raised money for various charities.  With a goal of £5,000, Paul chose the MTPF as benefactors, not only because the firm are charity patrons, but because he has seen the devastation caused to the people of Teesside by the pandemic.  The charity's aim is to make Middlesbrough and Teesside better places in which to live, work and do business.
"I sit as a governor at a school in Middlesbrough and I've seen how bad things are," said Paul. "Not only the digital poverty but the hunger. It's awful to see this happening in 2021 and I worry that the after-effects of covid will only make things worse.
"Supporting the foundation is the best way to get the money to the heart of the community and to those who need it the most.
"I have raised funds for different charities in recent years – including the British Heart Foundation and Prostate Cancer – all worthy charities, but on this occasion charity begins at home."
Click here to sponsor Paul (thank you)
We are still here if you need us; please contact your adviser directly, or call 01642 765957
We regularly update our website so we urge you to follow our social media channels to help us all stay touch on Twitter, Facebook OR LinkedIn