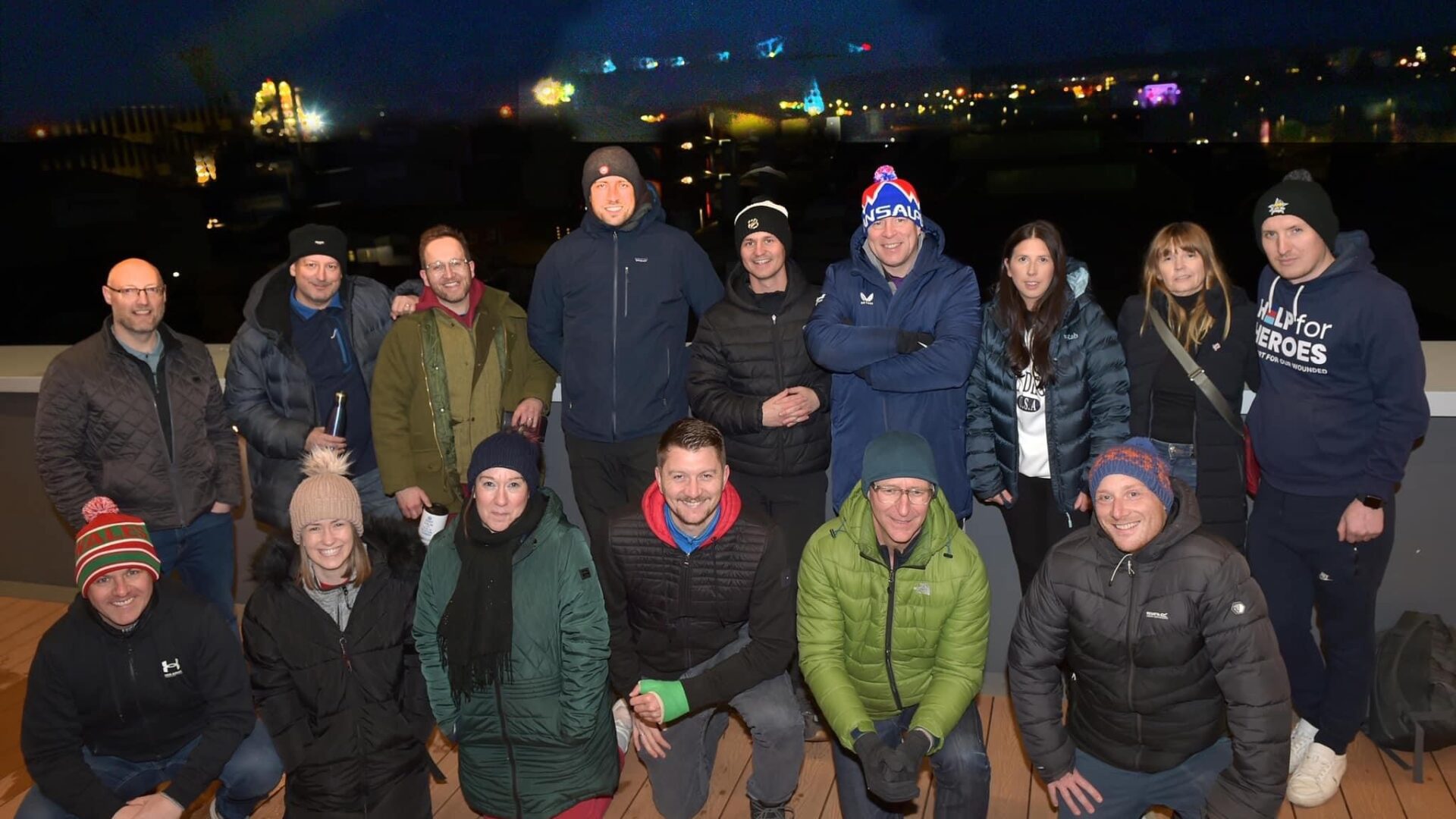 When Jessica Wilkinson joined the Active team in late 2021, she didnt think she'd be sleeping rough for the night to raise money for charity!
Fast forward to March 2022 and when The Teesside Charity's invitation to the new 'Little Tees Sleepout' dropped, Jess didn't hesitate in accepting the challenge!
Due to the success of the charity's long running 'Big Tees Sleepout' in the Autumn, the charity team saw an opportuity for a one off smaller event exclusively for patrons and with a maximum of 25 rough sleepers to raise much needed funds for worthy causes in our area.
So, at 8pm on Friday 1st April, with several layers of warm clothing and only a sleeping bag and yoga matt for comfort, Jess, along with 14 other fundraisers climbed on to the roof of AV Dawson's new Port of Middlesbrough offices and made her bed for the night.
"It was an amazing experience!" said Jess "the atmosphere was brilliant and I met some really great people! It got very cold at about 4am, but the good company and giggles really got me through!"
Thanks to the support of family, friends and colleagues, Jess raised a fantastic £1126, with the fundraising total for the evening topping £16k.
"I am so proud of Jess for doing this!" said director Paul Gibson "As patrons of The Teesside Charity, Karl P and myself took part in the Big Tees Sleepout a few years ago – it really is a humbling experience."
#TheClearAdvantage
www.activefinancialplanners.co.uk
We are always on the lookout for amazing people to join our team; visit the Active Chartered Financial Planners website or follow us on Twitter, Facebook & LinkedIn for updates