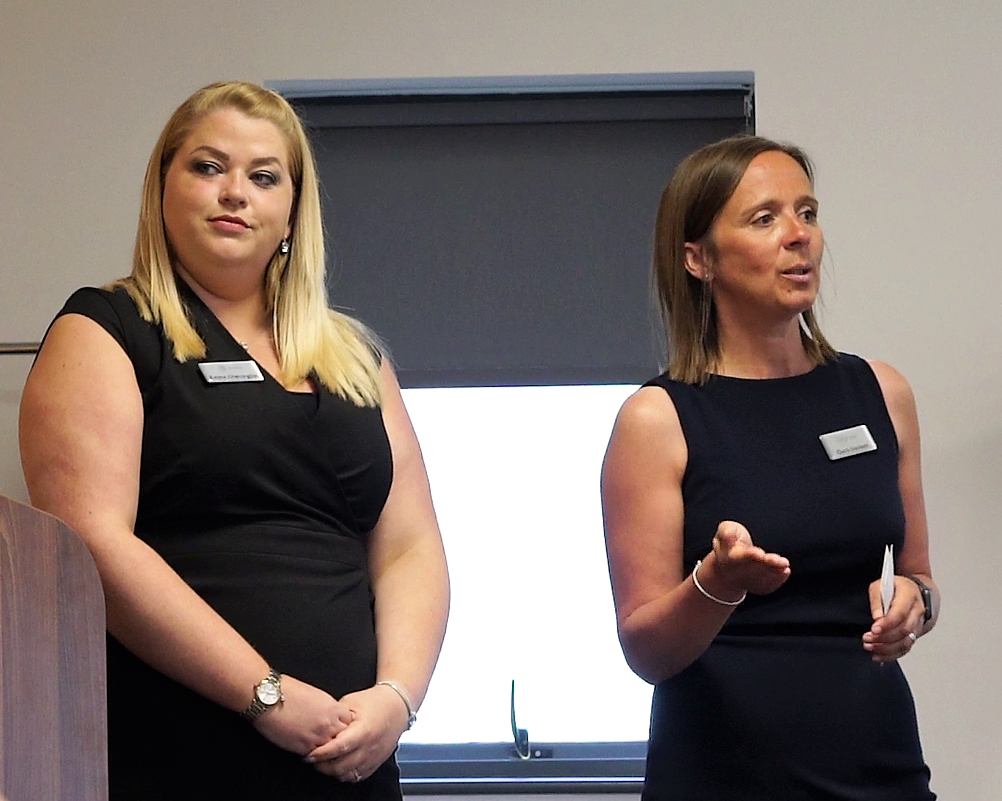 June got off to an excellent start at Active as three members of the team passed more Chartered Insurance Institute (CII) qualifications.
Independent Financial Adviser Emma Cherrington (pictured above, left) and Paraplanner Aimee Robson both passed AF7, the Pension Transfer qualification, as part of the advanced diploma.  Aimee also passed J05, Pension Income Options, leaving her with just 2 further exams until she qualifies as an Independent Financial Adviser,  something she aims to do within the next 12 months.
Claire Davison, Independent Financial Adviser (pictured above, right) also gained another Advanced Diploma qualification; AF5, Financial Planning Process, taking her one step closer to becoming a Chartered Financial Planner.  Claire comments "I am really pleased to have passed this exam, but once you've got your qualification, you still have work to do. It's an ongoing process due to the regulatory changes, especially after the financial crisis. You have to dedicate yourself to your training long-term."
Emma comments "I am continuing with my study; currently enrolled and working through AF8 in the Advanced Diploma, which consists of 3 different written assignments. Once I have finished AF8, I will have 1 exam left to be Chartered".
"At Active, we believe that our people are our greatest asset, so we will continue to invest in them.  We aim to deliver an excellent service for our clients so it is vital that we continue to study so that we can offer the most up to date financial planning possible" comments Director, Paul Gibson "I am incredibly proud of every member of the team here who worked so hard towards passing their qualifications."
Click here to visit the Active Chartered Financial Planners website