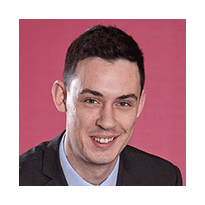 Welcome to the first of our "Meet the Team" blogs.  We have a great mix of people here at Active and we thought you might like to find out more about us….
First up is Andrew Gilmore, Chartered Financial Planner & Paraplanning Manager.  Andrew joined Active as an Apprentice in 2007 and has recently been awarded Fellowship (of the Chartered Insurance Institute) which is the highest qualification offered by the CII
Name: Andrew Gilmore
Job Title: Chartered Financial Planner & Paraplanning Manager (Fellow)
Qualifications: FPFS, ACII, Cert CII (MP&ER)
Area covered: Teesside mainly but also have clients in Preston, Yorkshire and Scotland
Family: Married, 1 daughter, 2 dogs
Hobbies: Football 5 a side, tennis (occasionally), watching live music, going to Man Utd games and the main one (90% of the time) watching Disney Junior with my daughter, Olivia
Favourite restaurant: Paesanos in Alvor as it reminds me of family holidays growing up
Person you would most like to meet (alive or dead) and why:  Sir Alex Ferguson (because I am a Man Utd fan) and also admire the way he has remained successful for so long and isn't scared of making big decisions.