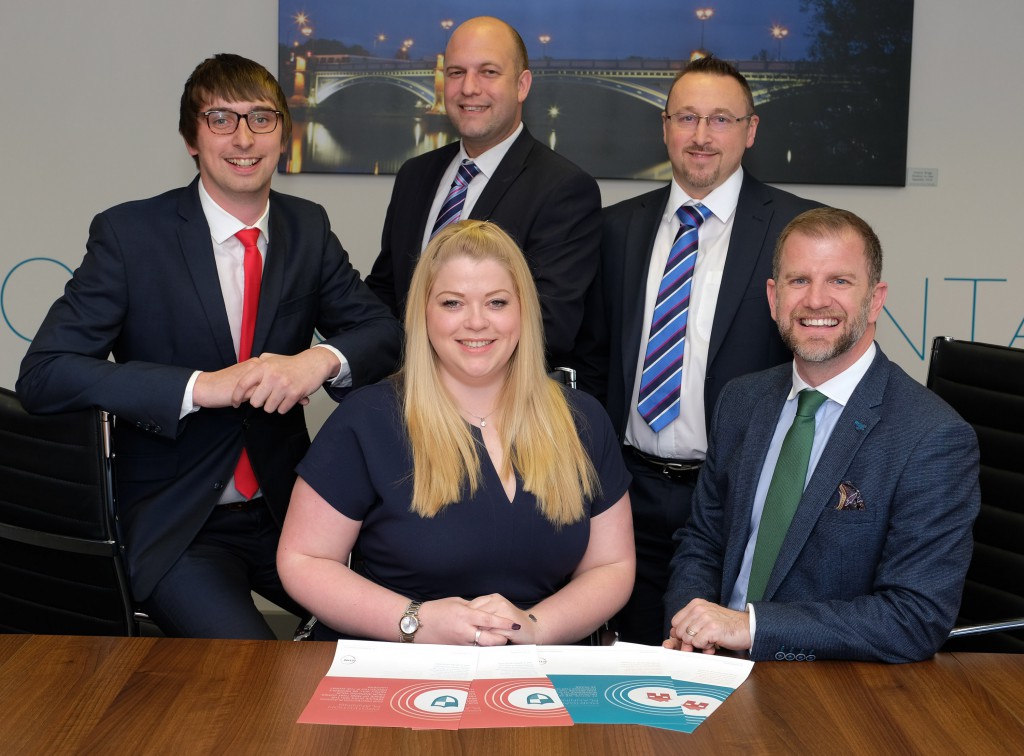 Active Chartered Financial Planners, one of the North East and Yorkshire's leading teams of independent financial planners, has appointed four new specialists, including a nationally recognised adviser, to its team.
Emma Richardson, who has joined Active's ParaPlanning team, was named among The Sunday Times' 'UK's Top 250 Mortgage Advisers' 2016, was in The Sunday Telegraph's 'Top Rated Professionals' 2015, and was also named as a 'Top Rated Adviser in the UK 2014' in The Times.  The experienced Mortgage Adviser, who also has a law degree, is now a fully qualified Independent Financial Adviser and studying to become Chartered.
Dave Bernstein has joined Active's expanding team of Independent Financial Advisers to provide customers with advice and guidance on protection planning, pensions & investments and inheritance tax planning. Dave brings with him more than 23 years of financial planning experience, working with Royal London and Natwest before joining the team at Active.  Dave is based in Sunderland, and will mainly be covering the area from Durham to Northumberland.
Paul Rennolds brings with him more than 20 years of financial services experience, working with both local and national brands. He began his career with a local firm of Independent Financial Advisers and then worked with Lloyds TSB at branches within the North East, giving personal financial advice to clients. Paul's clients are mainly based in Darlington and the Dales.
Another new member of Active's Paraplanning team, who is assisting the advisers by researching the products that might be available for clients is Joe Carey.  Since joining Active, Joe is now a qualified Independent Financial Adviser and building his own network of clients.  Joe is working hard to become a Chartered Financial Planner.
Active Managing Director Karl Pemberton said: "We are delighted to welcome four talented individuals to the Active team. We strive to be the best firm of independent financial advisers in the North East and Yorkshire regions and it is fantastic to have the opportunity to work with two very experienced financial advisers, and to develop two talented, newer advisers to become Chartered Financial Planners."
Emma Richardson said: "Active is leading the way in independent financial advice in the North East and Yorkshire, so it is great to have become part of the team. The expertise I bring to the company adds to an already strong skill-base. Active's chartered status means our clients can be confident they are getting the best advice, and I look forward to becoming chartered myself".
Watch the video linked to this story here
To find out more about Active's new Independent Financial Advisers please click here
To learn more about Active click here