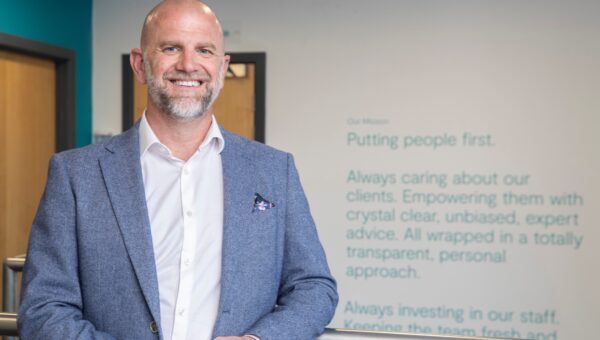 Choosing Active Chartered Financial Planners: Rebuilding Trust in Financial Advice, with MD Karl Pemberton.
In today's complex and ever-changing financial landscape, unfortunately trust in financial advisers has reached an all-time low, according to the latest research from the Financial Services Compensation Scheme (FSCS).
Various high-profile scandals, unrest in the banking sector and the squeeze on consumer spending has left many clients feeling disillusioned and hesitant when seeking professional financial advice.
However, amidst this lack of confidence, there is a shining beacon of hope in Active Chartered Financial Planners – so, why should you choose us?
Expertise and Professionalism
Our team of highly qualified professionals undergo continuous professional development, maintaining all the relevant certifications, and staying well ahead of industry trends and regulatory changes.
Transparent and Open Communication
Our clients often refer to our effective communication as being the foundation of our trusted relationship. We are open and honest, ensuring that clients are kept informed every step of the journey, meaning clients have a clearer understanding of their financial situation, their investment strategies, and any associated risks.
Client-Centric Approach
Our clients are at the core of our philosophy; we focus on building long-term relationships with clients: understanding their unique circumstances and delivering solutions personal to them. By establishing trust and listening to clients' needs and concerns, we can provide tailored advice that aligns with the clients' financial aspirations. This is why a large number of our clients come to us by way of personal referral, and why our overall client satisfaction score is 4.9/5.
Holistic Financial Planning Approach
We understand that financial planning is not a one-size-fits-all approach and that's why we take a holistic approach to financial planning, considering various aspects of a client's life, including short and long-term goals, risk tolerance, tax implications, and estate planning. By providing comprehensive and personalised solutions, we help clients to achieve financial success and security.
Unwavering Commitment to Governance
One of the key differentiators between Active Chartered Financial Planners and other financial planning firms is our unwavering commitment to fiduciary duty and governance steering the ship through what feels like many storms for almost 25 years. This commitment ensures that clients receive the best possible advice tailored to their specific financial goals and circumstances, not ours.
And finally, we have built a reputation not only as a trusted firm of financial planners, but also as a great place to work, winning a number of accolades including 'North East Employer of the Year' Federation of Small Businesses (FSB) and 'Best financial advisers to work for by Professional Adviser' (on two occasions). As well as looking after our people, we also like to 'do the right thing' for those within our community, some less fortunate than ourselves, like those supported by The Teesside Charity of whom we have been Patrons of (since 2013). In contrast, nurturing the workforce of the future is something important to us too and why we are Corporate Partners of The High Tide Foundation who deliver programmes for schools and colleges across our area.
While trust in financial advisers may be low, we hope that we stand out as trustworthy, knowledgeable and professional financial planners.
Visit the Active website or follow us on Twitter, Facebook & LinkedIn for regular updates