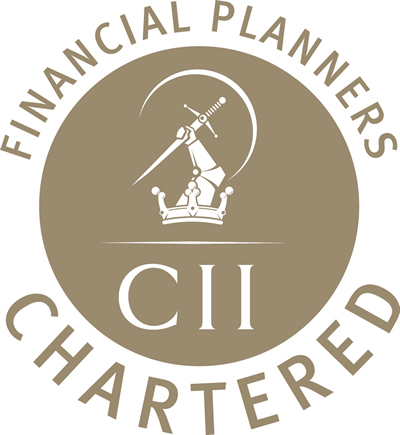 In November 2013 we changed our name to Active Chartered Financial Planners.  Read more about why we did it.
Achieving Chartered Status (for the company) was the culmination of a number of years of investment across the whole team. Our focus on Continuing Professional Development (CPD) across all levels, the creation and implementation of key systems and processes and our adoption of the Ethical Code set out by the Chartered Insurance Institute (CII) all played a key role in helping us to achieve this level of recognition.
"Chartered status is an objective mark of professional standing among all professions. It is awarded to firms who can demonstrate commitment to developing knowledge, enhancing capability and maintaining ethical standards. At Active we are proud to be recognised as one of the leading firms of Financial Advisers in the North."  Karl Pemberton, Active MD
Chartered firms must meet serious obligations
We reapply for Chartered status every year. In order to retain certification we must ensure the advice, service and ongoing support we provide to our clients is of the highest quality.
Our advice must be based solely on your researched needs, and provided by someone competent to discuss products and services that meet your requirements.
• We ensure our technical and professional knowledge and competence through professional qualifications.
• We keep our knowledge and skills up-to-date through continuing professional development.
• And our staff must be members of the Personal Finance Society (the financial planning arm of the CII Group) and comply with its Code of Ethics, which is enforced through disciplinary sanctions.
Many of our Team are Chartered Too
As of July 2016, six members of the Active team are now Chartered Fellows.  Fellowship is the highest level of qualification awarded by the CII.  Achieving Fellowship (of the CII) gives financial services practitioners genuine differentiation and confirms their commitment and ability.  Active's Fellows are Paul Gibson, James Robertson, Alastair Thornton, Katie Gibson, Paul Newton and Andrew Gilmore.
And studying towards Chartered status (of the CII) are Active's Director Karl Nendick and IFA Liza Pontone, while MD Karl Pemberton is working towards Chartered status of the Institute of Directors (IOD).
To Summarise
When you are looking for a firm of Financial Advisers, we think you expect it to be ethical and to put your interests first. That its people are competent, knowledgeable and committed to maintaining their professional capability.  Those are precisely the qualities embodied by Chartered status – the reason we are proud to have achieved the title Chartered Financial Planners.
The title Chartered Financial Planners is granted by the Chartered Insurance Institute (CII), the professional body for insurance and financial services.
Watch the short video on Chartered Status from the CII (below)