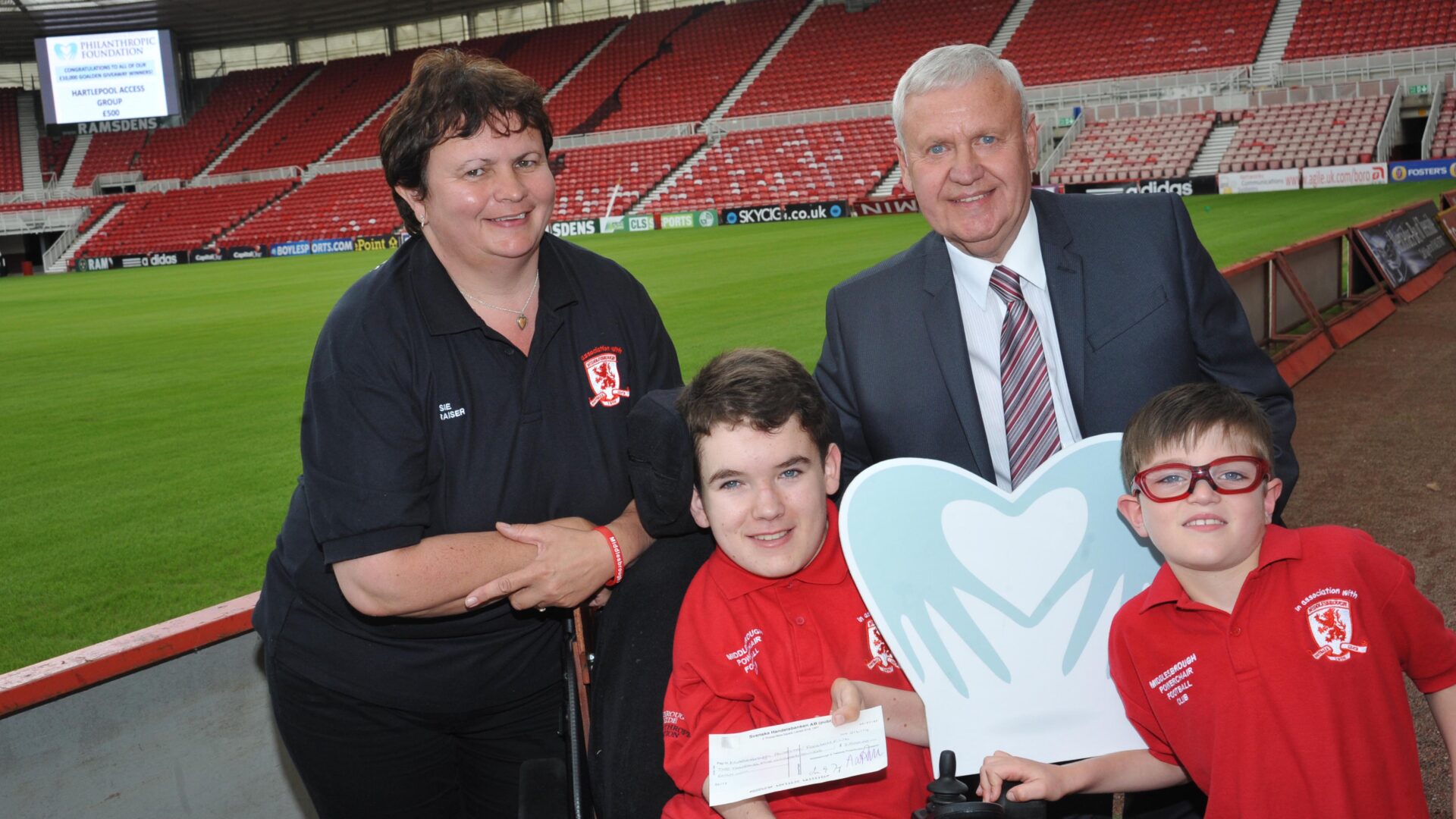 Active Chartered Financial Planners is proud to be part of a powerful force for good on Teesside – and we would love you to join us.
As Patrons of charitable movement Middlesbrough and Teesside Philanthropic Foundation, we work alongside a who's who of local businesses and individuals to make our region a better place to live, work and do business.
The Foundation is all about sharing a little of our success with our disadvantaged fellow Teessiders; supporting struggling local families, funding our foodbanks, fighting digital poverty and donating to Teesside's many wonderful volunteer-led charities and community groups.
Thanks to the support of like-minded people, over the past 10 years the Foundation has donated close to £3 million for charitable purposes – and every penny has stayed right here on Teesside.
"We're incredibly proud to play our part in this powerful force for good on Teesside. Working together, we won't change the world, we won't even change Teesside, but we do make a tangible difference to the lives of those struggling families and charities we support" said Active's MD, Karl Pemberton.
"But now, more than ever, our fellow Teessiders need whatever help we can give them, especially during the ongoing pandemic. So we'll be continuing to back this movement that's patriotically Teesside – and we'd love others to join us by giving whatever financial support they can."
Despite the challenging conditions, at Active we contributed even more to charitable causes in 2020 than in previous years. The need is there, the need is real and the Philanthropic Foundation need others like us to support them wherever possible.
There are various ways in which you can help, to suit any budget. To become a Company Patron like ourselves, the cost is £5,000 per year; annual membership of the Infant Hercules Charity Club is £1,000 (or £100 per month); while individuals can become Teesside Centurions for just £19 per month.
For more details on how you can help, click here (teessidecharity.org.uk) or contact Diane by email – diane.w@teessidecharity.org.uk to arrange a friendly chat and to find out more.
Alternatively, contact me directly – kpemberton@activefp.co.uk to hear how supporting The Middlesbrough & Teesside Philanthropic Foundation works for Active.
#TheClearAdvantage
To visit the Active website click here
For regular updates, please follow Active on Twitter, Facebook & LinkedIn