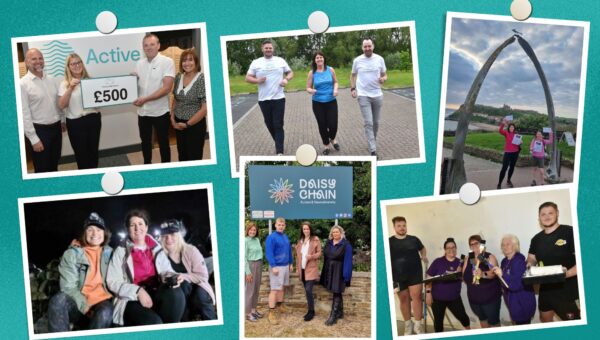 At Active Chartered Financial Planners, we really do put our people first – whether that be inside or outside of the organisation.
Providing an exceptional service to our clients comes as standard; we build long term, trusted relationships, returning an overall client satisfaction score of 4.9/5!
Our team's hard work and commitment has also helped us to win a number of accolades, including being named 'Best Financial Advisers to work for' by Professional Adviser on two ocassions.
We also like to 'do the right thing' for those within our community, some less fortunate than ourselves. As patrons of The Teesside Charity since 2013, our team have taken part in numerous events and activities, raising huge amounts for this and other local charities.
Recently, Ruth Conner, Louise Woods and Laura Richmond raised £700 for local mental health charities, including the Headlight Project (founded in memory of Russ Devereux) by taking part in the 'walk in to the light' – walking 12 miles from midnight until the sun came up – helping to raise a grand total of £14k.
In contrast, nurturing the workforce of the future is something also very important to us, and the reason that we have worked with The High Tide Foundation as Corporate Partner for a number of years – helping to 'connect classrooms with careers' by delivering programmes to schools, colleges and young people across the Tees Valley.
"Earlier this year we also introduced a volunteering policy" says Rachel McCulloch Pratice Manager and Associate Director
"Volunteering was the next step for us in helping the wider community, and our team have been amazing at offering their time!"
Client Support Managers Sam Baker and Matt Grounds swapped their laptops for painbrushes and decorated a community centre in Hemlington for The Teesside Charity.
Karen Lofts, also from our Client Support Team offered a helping hand at her local food bank in Billingham and Paraplanner (and dog lover) Jess Wilkinson spent the day at Maxi's Mates Rescue & Rehoming Centre near Redcar.
"I am always proud of our team, but the commitment to helping others in 2023 has been overwhelming" says MD Karl Pemberton
"As a business, the volunteering policy was a no brainer for us – allowing the team to take time out of work to help others – why wouldn't you?"
And when The Teesside Charity asked for volunteers to take part in the Great North Run last weekend, Louise Woods and Matt Grounds 'stepped up' again, along with Paraplanner Grant Young and Chartered Financial Planner Liza Pontone.
With hours of training (including countless Park Runs and the Middlesbrough 10k) under their belts, the running trainers and SPF30 did them proud and they all finished the race in under 3 hours, raising over £1.2k for charity.
All donations are very gratefully received (thanks so much!):)
Visit the Active website or follow us on Twitter, Facebook & LinkedIn for regular updates