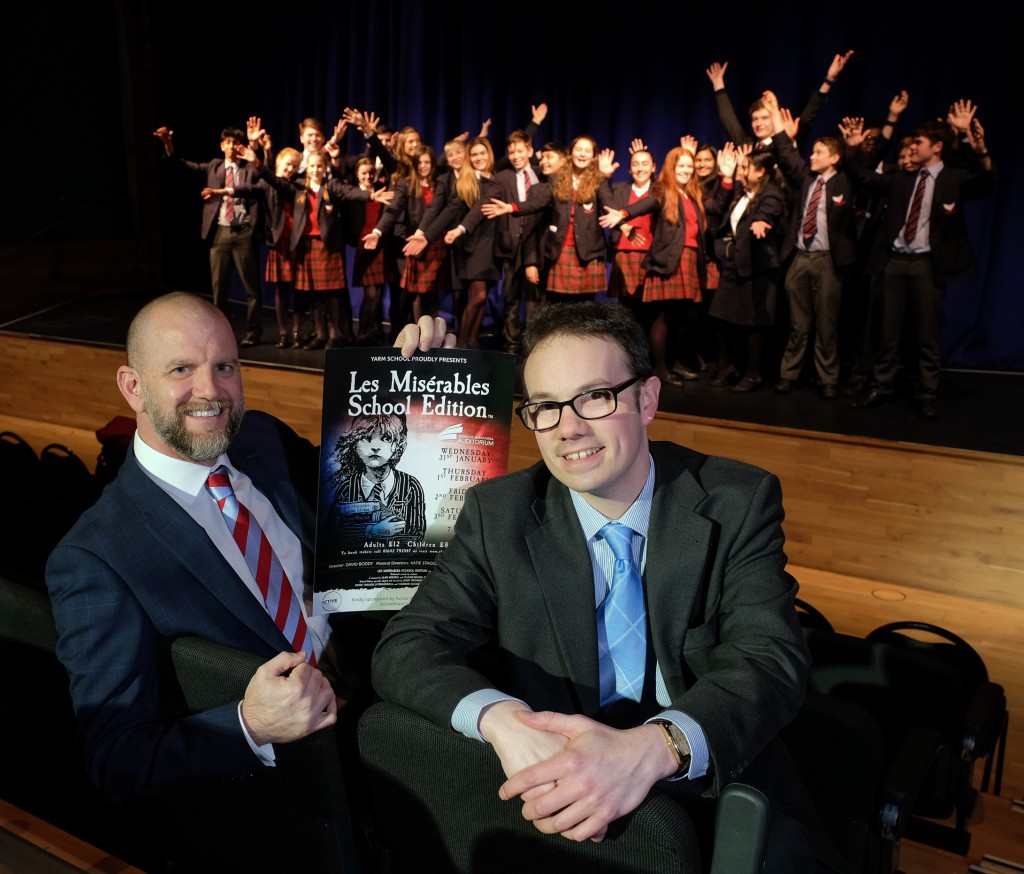 Active Chartered Financial Planners is supporting Yarm School's upcoming performance of Les Misérables, by signing up as a corporate sponsor.
The Teesside-based firm, which provides expertise to clients across the North East and Yorkshire, is sponsoring the ambitious production, taking place in the Princess Alexandra Auditorium starting on 31st January.
Yarm School's rising stars will take on the challenge of performing one of the world's best known musicals, with a cast of more than 70 talented youngsters bringing to life the show's iconic numbers, including 'I Dreamed a Dream', 'One Day More,' and 'Do You Hear the People Sing?'
As well as sponsorship, Active is offering a helping hand to any young people at the school looking for advice about finance or who are looking for work experience with the company.
Karl Pemberton, Managing Director at Active Chartered Financial Planners, said: "We are very excited to have the opportunity to help these stars of the future bring the world's favourite musical to Yarm. Everyone knows the songs from Les Misérables, whether through the recent film with Hugh Jackman, or just Susan Boyle's turn on Britain's Got Talent.
"Active is committed to the future of Teesside, and that includes supporting young people achieving their goals. If we can offer help to any of the students who are interested on about financial planning, or are considering a career in the sector, we want them to know where we are.
"We can't wait to take our seats in the beautiful Princess Alexandra Auditorium to enjoy the show."
David Dunn, Headmaster of Yarm School, said: "We'd like to say a huge thank you to Active Chartered Financial Planners for sponsoring our production of Les Misérables. It's an ambitious and challenging show and, having the support of one of Teesside's most well-respected businesses makes a huge difference.
"Some of our parents are customers of Active, and know Karl as someone who has a keen interest in all aspects of the Tees Valley community, and we are certain our students will benefit from the help he is offering them."
Find out more about Active here
Follow Active on Twitter , Linked In & Facebook