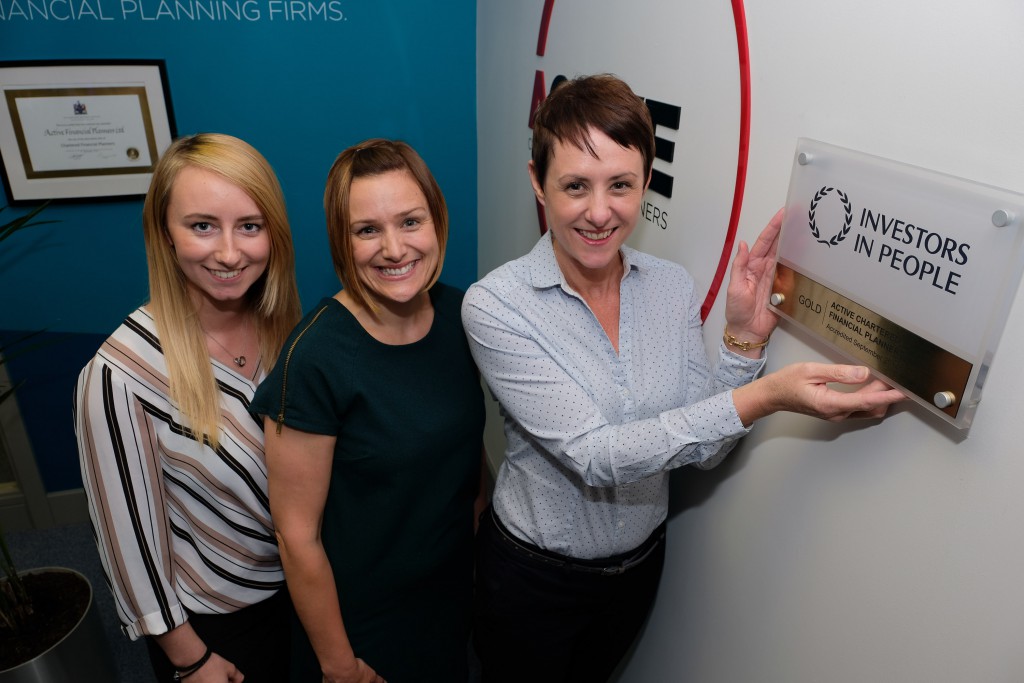 Active Chartered Financial Planners has retained a gold status accreditation from people management standards assessors, Investors in People (IIP).
IIP, which has set the standard within business since 1991, awards the internationally recognised accreditation to businesses that excel in leadership, employee support, and people management. Workplaces are assessed using a robust framework that challenges the company's ability to outperform in any industry.
Active achieved gold status in its first application to IIP in 2014, and has recently retained the accreditation when it reapplied this year. Successful businesses can be recognised as accredited, silver, gold or platinum standard, dependent on how highly they score on the framework in the fields of leading, supporting and improving.
As part of its feedback, the IIP praised Active's open culture, stating that it 'is likely to have influenced levels of trust within the organisation' and highlighted that the business had a strong focus on building employees' skills and capabilities. It identified that the investment in people development directly correlated with the firm's credibility in the industry and in turn enhanced client confidence.
Karl Pemberton, Managing Director of Active, said: "Investors in People accreditation is essential, as it demonstrates that Active Financial is a company that maintains excellent standards. Achieving gold status is fundamental to Active's reputation as a company that values its people and delivers an exceptional service to its clients.
Rachel McCulloch, Active's Operations Manager, said: "I feel incredibly proud that Active has achieved gold status again this year. It is a fantastic place to work, and it deserves the high praise this award carries with it. Compiling the evidence was challenging, but I was happy to do it. I had no difficulty finding examples of Active investing in its employees in all aspects of the business."
Call Active today on 01642 765957